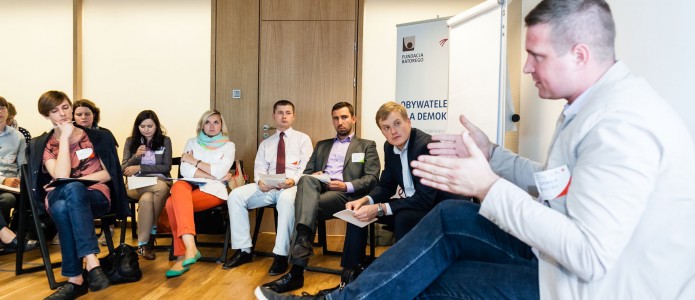 On Thursday, March 27 in the Batory Foundation in Warsaw, we will hold a workshop "Anti-discrimination workshops in local communities". The workshop is open for the NGOs located out of Warsaw, that applied or plan to apply for grant in "Combating discrimination" thematic area or want to organize anti-discrimination activities within "Children and youth" thematic area.
Workshop aims at broadening the knowledge on the main rules of planning anti-discrimination actions. We would like to focus on the methods of needs assessment in local communities and on sharing good, inspiring practices. It will also be an opportunity to meet local anti-discrimination activists and to know better their methods of preparing effective projects. We will present specific examples of the actions implemented in the following areas:
Monitoring and documenting manifestations of discrimination in local communities.
Monitoring of the local government work.
Counteracting acts of aggression and discrimination in specific places.
Organizing social campaigns targeted to the public and local communities.
Applications via electronic form till Sunday, March 23.
Link to the application form:  https://www.ngofund.org.pl/?page_id=2647