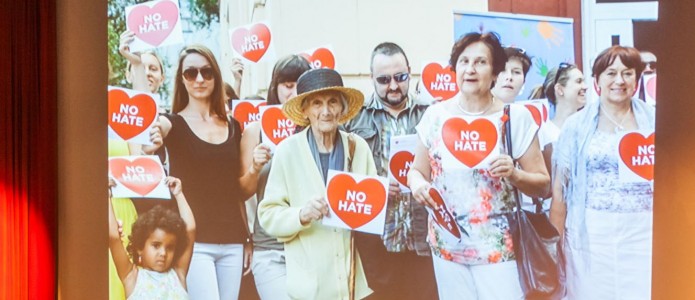 The Stefan Batory Foundation invites for the conference "Hate speech in Poland 2014: legal issue, social problem or media phenomenon?", while we will present the results of the latest survey referring to the attitudes and the level of acceptance to the hate speech among the youth and adults. The conference will be held on Thursday, June 12, 2014 in the Column Hall of Sejm of the Republic of Poland.
The presentation of the report will be a starting point for the wider discussion about the hate speech with the representatives of the Council of Europe, public institutions, non governmental organizations and media. During the conference, among the experts and practitioners, we will talk about how to interpret the results of the survey.
With psychologists, sociologists, youth workers we will talk where do the prejudices and stereotypes among the youth come from, are the young people more tolerant for hate speech and how to counteract the fashion for hate speech. Journalists, editors, online resellers we will ask about the limits of freedom of expression and who actually is responsible for hate speech in the Internet. Among the lawyers and NGO activists we will think whether the current law protect us sufficiently from hate speech and whether punishment is the right tool to counteract this phenomenon.
* * *
The conference is organized within the Citizens for Democracy programme financed by the EEA Grants.