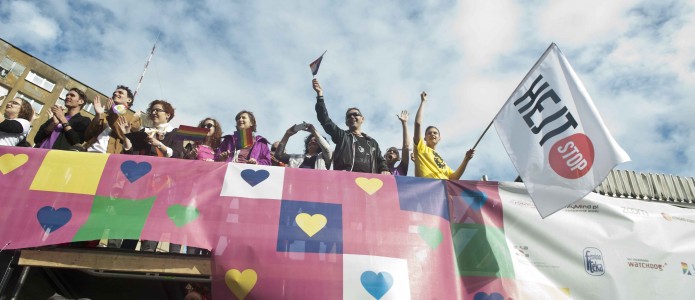 We invite non governmental organizations to take part in this year Equality Parade on June 13. Join us on the PLATFORM or get involved in the FESTIVAL!
NGO PLATFORM ON THE EQUALITY PARADE
We will invite organizations to create with us NGO platform on the Parade. Due to the EEA Grants, we will prepare the platform for non governmental organizations, including the project promoters of the Citizens for Democracy programme.
EQUALITY PARADE FESIVAL
We encourage you to get involved in preparations of the side events conected to the Equality Parade 2015. The Festival will start on May 30 and will last till June 15. You can organize equality debates, workshops, training sessions, shows, exhibitions, discussions, concerts and many other events. Share experiences from your projects!
The events will be located in Państwomiasto cafe and Blok Bar. You can apply til may 13 here:
http://paradarownosci.eu/parada-rownosci/zgloszenie-wydarzenia-do-festiwalu-parady-rownosci-2015