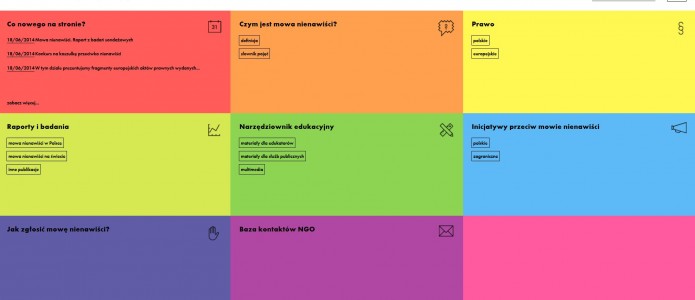 www.mowanienawisci.info is online resource center about the hate speech phenomenon in Poland.
You will find here basic information about hate speech, definitions, legislation and initiatives for legislative changes, available publications and educational materials for different target groups and contacts to the organizations dealing with that issue. The website is regularly updated. If you want to have the contact to your organization in the database or you have some materials on hate speech you would like to share, please send an email to: [email protected]
The website was created within the Citizens for Democracy programme financed by the EEA Grants.