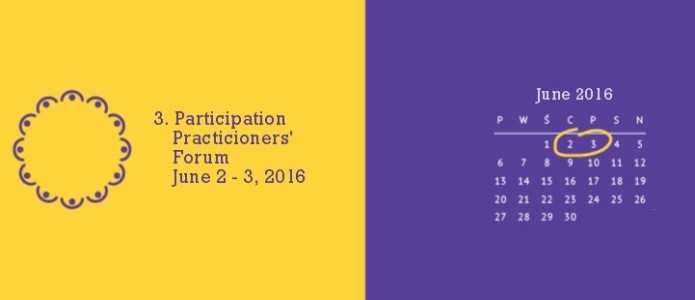 3. Participation Practitioners' Forum is a two-day interactive event for those who have been involved on a daily basis in various participatory processes – for local authorities and civic representatives (non-governmental organizations, civic activists).
Opportunity to meet, discuss and exchange ideas
This event provides an opportunity to meet, discuss and exchange ideas between practitioners who not only have encouraged local communities to take part in the decision making processes, but are also willing to share the knowledge and learn from the others. The forum will cover most urgent issues relating to citizens' involvement in public life, increasing participation in public policy and decision making on issues that are relevant at a local and national level. The event will have an interactive and flexible format, enabling the participants to be actively involved in the sessions.
Fresh perspective
The forum will gather ca. 180 participants, including those representing countries that have been benefiting from EEA Grants. We count on their active contribution because we are sure that they will offer fresh perspective, share their experience and knowledge, and perhaps – thanks to the Forum – they would be able to take advantage of solutions that originated in Poland. We believe that the participants will be able to contribute with practical experience in engaging people in participatory actions and they will show eagerness to share knowledge and learn through demonstrating own successes along with failures in the matters of participatory processes.