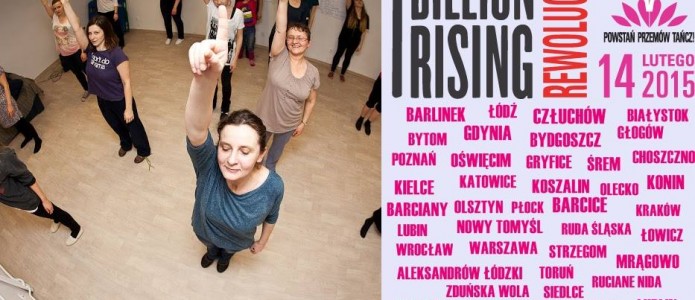 Interview with Joanna Piotrowska, founder of Feminoteka, WenDo self-defence and assertiveness coach for women and girls, anti-discrimination, equal opportunities and anti-violence trainer.
We have just seen the Polish Parliament adopt a law which ratifies the Anti-violence Convention. What does it change from the point of view of Feminoteka and the people who work on a daily basis with women experiencing violence?
It's a major milestone. This Convention speaks about violence against women; but look at the Polish Act on the Prevention of Domestic Violence, which does not say a word about women. It was not even possible to include a statement that violence affects mostly women and children in the preamble, which in itself, however, does not affect the provisions. Only one person in the select committee of the Lower Chamber voted for this statement to be included in the preamble in 2010.
Why so much resistance?
The Convention states that it is predominantly women who experience violence and it is predominantly men who commit violence. And you can't just blame testosterone for all this. If that was true all men would be aggressive, which is not the case. So there is a problem somewhere in the culture and it makes some men perpetrators of violence and it makes some women the victims of violence.
If we look at how many people in Poland have experienced violence in one way or another, especially at times when violence was not a hot topic, these people now being in their fifties or sixties, we will see a group in society that utterly fails to appreciate this phenomenon. And this is what we have to work on. Having said that, there is strong resistance in our country against any attempt to include the word 'women' in any government programme. The last time any government campaign addressed the issues of the largest group affected by violence was in 2005. This demonstrates that we do have a serious problem with this.
Feminoteka has for many years advocated for the rights of abused women. There is more and more discussion about economic violence these days…
It's not a matter of economic violence per se but rather of a general economic situation of women which prevents them from breaking free from violence-ridden relationships. As a matter of fact, 90 per cent of women who turn to us, reporting domestic violence, would straighten things up within 12 months if only given basic psychological support and a job opportunity. These women are often single mothers. The father doesn't pay the alimony, and she has no job because she has to take care of the child on her own. These women have no access to pre-school or kindergarten and cannot afford a child minder, and the vicious circle is perpetuated. We have a dream to reinvigorate the concept once presented by Izabela Jaruga-Nowacka[1], who proposed a system of non-repayable loans for women in economic distress. Not an allowance mind you, but a loan which would either be non-repayable or to be repaid in a reasonably distant future.
Feminoteka has been implementing a project called This Is Not Your Fault. Stop Violence against Women for several months. This appears to be a follow-up on things you have been doing for years.
Yes, it's a classic support mechanism. Which is, by the way, the hardest to raise money for. It's about a telephone helpline, offering both legal and psychological counselling. This provision is complemented by The Women's Rights Academy  where we do our best to explain what women's rights are all about; where they come from and why they are so important. And of course, we squeeze in WenDo everywhere, because there is so much demand for it. There are no women who do not need such workshops. WenDo is still an innovative tool. It offers a bit of exercise, voice modulation and daily problem solving. And lots of information about the myths and stereotypes about men and women.
It's a good point. It's hard to talk about violence against women without including men in the discussion.
We did run workshops for boys once, but then I said stop! Let's leave it for the men to do. Sadly, there is a stereotype which works like this: if, being a woman, I am extremely good at making a point and the boys are really with me on this, they cannot admit it in public, because women are inferior at the end of the day. This is why this is a call for men. And this is why we had this idea for another project, which coincides with the ideas of men who are members of the Voices against Violence  group. We have decided to create a network of men to work with younger men.
Are men interested?
Applicants were pouring in large numbers when we announced the recruitment programme. There were more than 70 male applicants from all over the country, from which we selected 16. We had the first meeting under the project called Women and Men, Boy and Girls TOGETHER against Gender Stereotypes in the last week of February and I am looking forward to seeing, and very curious about how, it will progress! (Footnote: Read the interview with a Men Network member)
Men and women danced TOGETHER as part of the My Name Is Billion campaign on the 14th February. Feminoteka has organised this event for the third time in Poland. Why dance?
Because dancing together is about joy, movement and energy. Because it's a dance rather than standing still with a sad banner, many women had the courage to take to the streets and speak up about very difficult issues. Rape, violence against girls and this year; violence against women with disabilities. More and more groups, schools and cities, join in every year. This is why these difficult issues get more and more visibility.
Are women who take part in My Name Is Billion engaged in any activities throughout the year or do they see this as a one off?
These women have incredible potential. Following the second edition of My Name Is Billion, I organised a meeting which attracted about 40 local campaign co-ordinators and they actually suggested that we do another project. It turned out that they wanted to be more intensely involved in anti-violence initiatives, to become experts – they are local activists but what they lack is knowledge and skills to become partners to local governments, for example.
This is where we need to mention the Convention again. The Polish Anti-Violence Act is what it is but it is actually enforced by local governments. Unfortunately, local anti-violence programmes are often a blind copy and paste of the national programme. They are often formulated in highly general terms; they lack a thorough diagnosis or local statistics. In the conclusions section of one such programme, I found the following statement: "Domestic violence mostly affects spouses". Spouses! Even the word "woman" is seen as controversial.
What are your future plans?
We want to review as many local anti-violence programmes as possible and create a model which can inspire and be replicated. We don't know what we will manage to achieve but we will take the first step. The modification of the rape prosecution procedure to which we have contributed, with the help of the Batory Foundation, was possible because we had earlier collected statistics and made a professional report. We had hard facts. We hope to do the same with the local anti-violence programmes.
The work that you do is not an easy one. Suffering, pain, often facing a brick wall. Why do you do it?
Because it makes a lot of sense. Which makes your life more meaningful. I recall one of the most inspiring meetings with Ngawang Sangdrol, a Tibetan nun sentenced to jail at the age of 13 for singing pro-Tibetan songs. When asked what advice she could give, based on her own experience, to us who struggle to eradicate violence against women, she paused and then said: you have to try harder!
[1] Late Polish left-wing politician
One Bilion Rising 2015 in Warsaw:
About the projects:
Feminoteka Foundation implements 3 thematic projects within the Citizens for Democracy programme financed by the EEA Grants. All of the focus on combating violence against women.